Boys basketball and girls softball will be playing at Dateland at 2pm today. Just a reminder, no spectators are allowed. Good luck to our Bulldogs! 🏀🥎

Good morning, Just a reminder, starting at 2pm, boys basketball and girls softball will play against Dateland at home. Come support your favorite Bulldogs! 💜💛

Town of Wellton's Trunk-or-Treat will be Saturday, October 30th, at 6pm. It will be located on our football field. If you have any questions, please call the town hall at 928-785-3348. 🎃👻

Important dates in October 🎃

We will be hosting the football and volleyball tournament this Friday, October 1st. Here is the schedule, campus will be open at 9am. Come support your favorite athlete! 🏈🏐

Mohawk @ Wellton makeup games will be this Friday, September 24th, at 9:00am.

Tomorrow (Wednesday, September 22nd) boys football and girls volleyball will be playing at Dateland. Games start at 2pm. Good luck, Bulldogs! 🏈🏐

Just a reminder, Monday, September 20th, will be early dismissal at 12:30pm. Have a great weekend! 💜

For your information.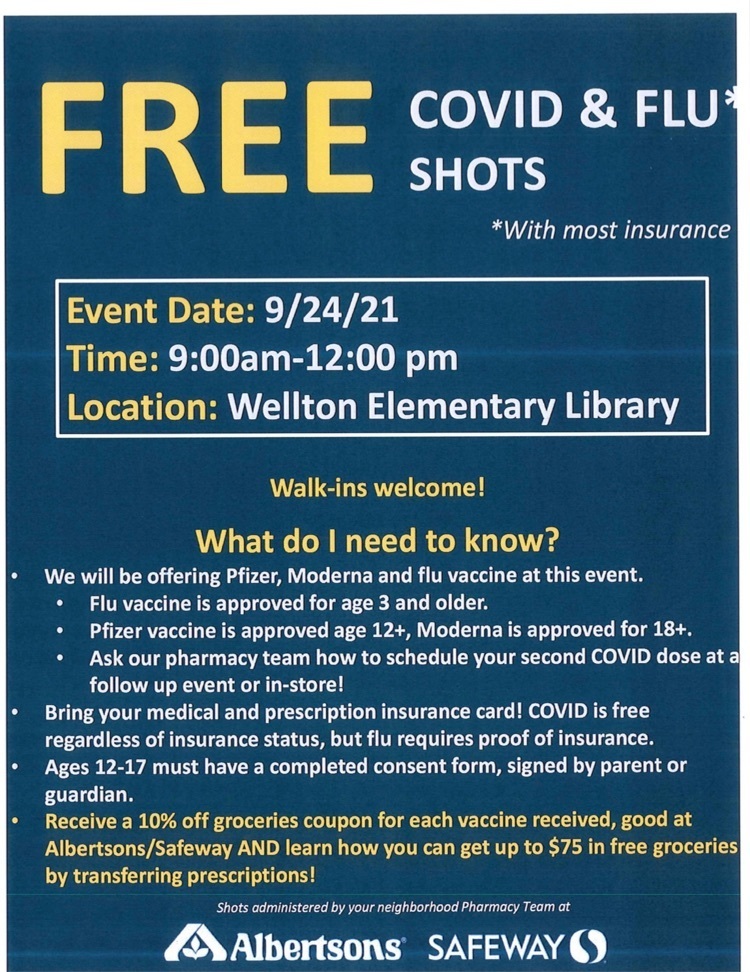 Good morning, Just a reminder, tomorrow (Wednesday, September 15th) starting at 2pm, boys football and girls volleyball will play against Mohawk at home. Come support your favorite Bulldogs! 💜💛

Just a reminder- there will be no school Monday, September 6th, in observance of Labor Day. We hope everyone has a great long weekend! 🇺🇸

Wednesday's games against Dateland have been moved to 10:00am

Important dates to remember in September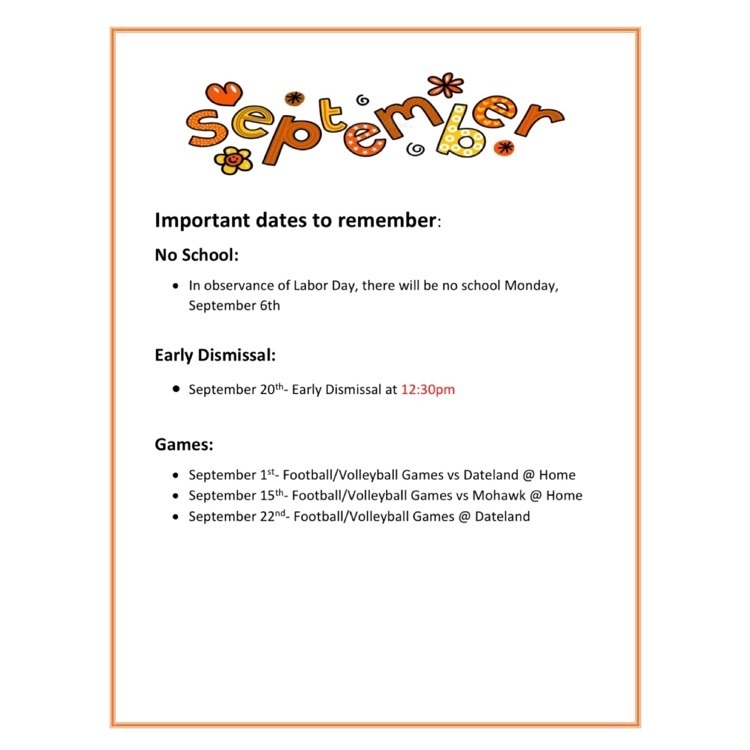 Book Fair tonight!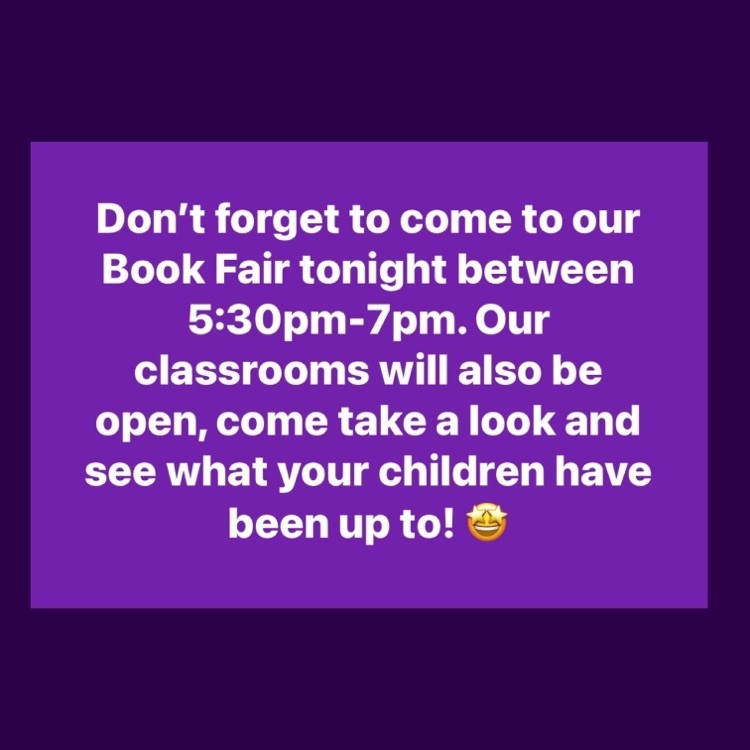 Boys football and girls volleyball schedule 🏈🏐

Reminder, the games scheduled for August 25th against Mohawk have been canceled. They will be rescheduled at a later date.

Good morning, This evening, Aug. 24th and Thursday, August 26th our Book Fair will be open from 5:30pm - 7:00pm. Our classrooms will also be open at the same time. Come join us on campus to see what students are doing in the classroom and visit our book fair. The sale of books in this book fair helps our library, so please stop by tonight or Thursday! 📚

OUR BOOKFAIR IS COMING! Bookfair dates: Aug 23- Sept 2nd We will have two evening events: Aug 24 5:30pm-7:00pm Aug 26 5:30pm-7:00pm One weekend event: Saturday Aug 28 10:00am-2:00pm We will have teacher wishlists, which are lists that teachers made of books they would like in their class. We also have donation boxes set up throughout the town to help raise funds for children who may not be able to afford books. Locations of the boxes are: Wellton Elementary School office, Town Hall, the bank, and the pro shops at both golf courses. You can go to the following website and also donate through the site:
https://www.scholastic.com/bf/welltonschool1
Also on this site, a family can set up an "e wallet for your children." You will be given a link to share with family and friends near and far that can add funds to your child's account for books. If you have any questions please email Jen Lucero @
jlucero@welltonschool.org

Good morning, Sports' packets will be sent home today and must be returned prior to students participating in practice. If you have any questions please call the office.

Good morning, Students dismissal time is at 3:30. If you need to make transportation arrangements for your child, please call the office no later than noon.